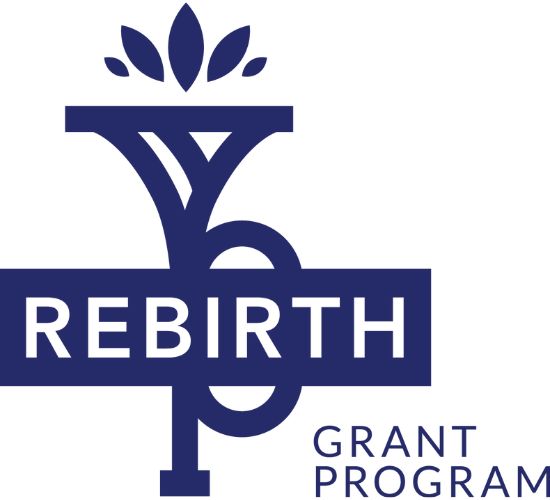 LEH Rebirth Grants support programmatic initiatives focused on the humanities. Eligible projects include public humanities programs that involve audience participation and discussion; documentary photography, podcast, and radio projects; humanities-based festivals and exhibition development; digital humanities projects including websites and online documentation of Louisiana history and culture; speaker series; assistance with publication projects and humanities-based educational initiatives; and more.
Due to the ongoing risk of COVID-19, project proposals that think creatively about how to sustain humanities programming in new ways are particularly welcome.
Application Timeline
Applications for Rebirth Grants are open April 1 through May 31 each year, with decisions announced in July.
Rebirth project activities should be implemented between September 1 and October 31 of the following year.
Award Amounts
Grant awards range from $1,000 to $5,000. All Rebirth Grant applicants must demonstrate matching cost share in cash or in kind.
The LEH will sometimes award partial amounts, i.e. less than the amount requested in the application. In these instances, the LEH will confirm with the applicant that the project is still viable with the reduced amount.
New Requirement
SAM.gov Unique Entity Identifier
Starting April 4, 2022, the National Endowment for the Humanities will require all non-profit entities seeking grants from the Louisiana Endowment for the Humanities to have a Unique Entity Identifier (UEI) in SAM.gov. Put simply, a UEI is a validation that your entity is what you say it is: a unique organization with its own physical address.
Please visit Sam.gov for instructions on how to receive a new UEI.
Resources
Watch an information session on applying for Rebirth Grants.
Rebirth Fundable Formats
Discussion
This category includes projects that enable humanities scholars to meet directly, whether in-person or virtually, with a public audience. Discussion projects may take the form of symposia, community forums, debates, conferences, seminars, workshops, discussion groups, lectures, or panel discussions.
---
Podcasts/Radio Documentaries
This category provides funds for the production of audio programs. All documentary projects must use one or more humanities disciplines to examine a topic(s) of Louisiana history and/or culture.
---
Digital Media
Accessible to the public through the internet, this format consists of interpretive virtual exhibits of local history and culture, folklore/folkways, and museum exhibits. The site developed may also be interactive and include teacher guidelines and curriculum materials.
---
Exhibition Development
Exhibitions using artifacts, documents, works of art, and/or other cultural objects to interpret ideas and concepts are eligible. Funds may be used to assist in interpreting the permanent collections or temporary exhibitions of museums, or to assemble permanent or traveling exhibitions. In addition, eligible applicants may apply for funds for the interpretation of historic sites.
---
Publication
Consists of the production of Louisiana humanities publications and photo documentaries; interpretive brochures, guides, and booklets; catalogues; and teacher manuals. Under this format, the LEH also supports the development of interpretive and historically/culturally significant community walking/driving tours.
---
Scholar-in-Residence
This format allows for the placement of a humanities scholar within an eligible sponsoring organization for a period not to exceed four months. Such a scholar could aid the sponsor in the planning and implementation of humanities programs; long-range planning efforts; defining and clarifying public policy issues; and increasing cooperative activities between the sponsor and local humanities resources.
---
Festivals / Literary or Film Festivals
This format includes informances; interpretive demonstrations of folkways and/or traditional food, music, crafts, and practices; scholar-led film screenings and discussions; and festival-based author readings and discussions. Festivals / Literary or Film Festivals: This format includes informances; interpretive demonstrations of folkways and/or traditional food, music, crafts, and practices; scholar-led film screenings and discussions; and festival-based author readings and discussions.
---
Restrictions
LEH Rebirth Grant funds cannot be used to support the following types of projects:
Creative and performing arts (theater, dance, music, opera, etc.)
Research, writing, and publication of material targeted exclusively or primarily for a scholarly audience
Scholarships and fellowships
Course work for academic credit, except for teacher institutes
Museum or library acquisitions
Construction or renovation (capital improvements projects)
Institutional staffing or any other form of operational support
Social or political action
Public information campaigns
Archival materials without a public component
Within the actual budget, LEH grant funds, as a rule, cannot be used for the following purposes:
Food, entertainment, or liquor costs
Expenses incurred prior to the grant award date
Equipment purchases
Indirect costs (overhead) of sponsoring organizations
Rebirth Grant Sample Applications
Below are excerpts from successful Rebirth Grant applications. Excerpts include project descriptions, overviews of the humanities content that helped make these applications successful, information on audiences and outreach, and sample budgets. Scholar names and applicant contact information have been removed from excerpts.