Our Work
The Helis Foundation John Scott Center
An interactive hub at the crossroads of art, culture, and social change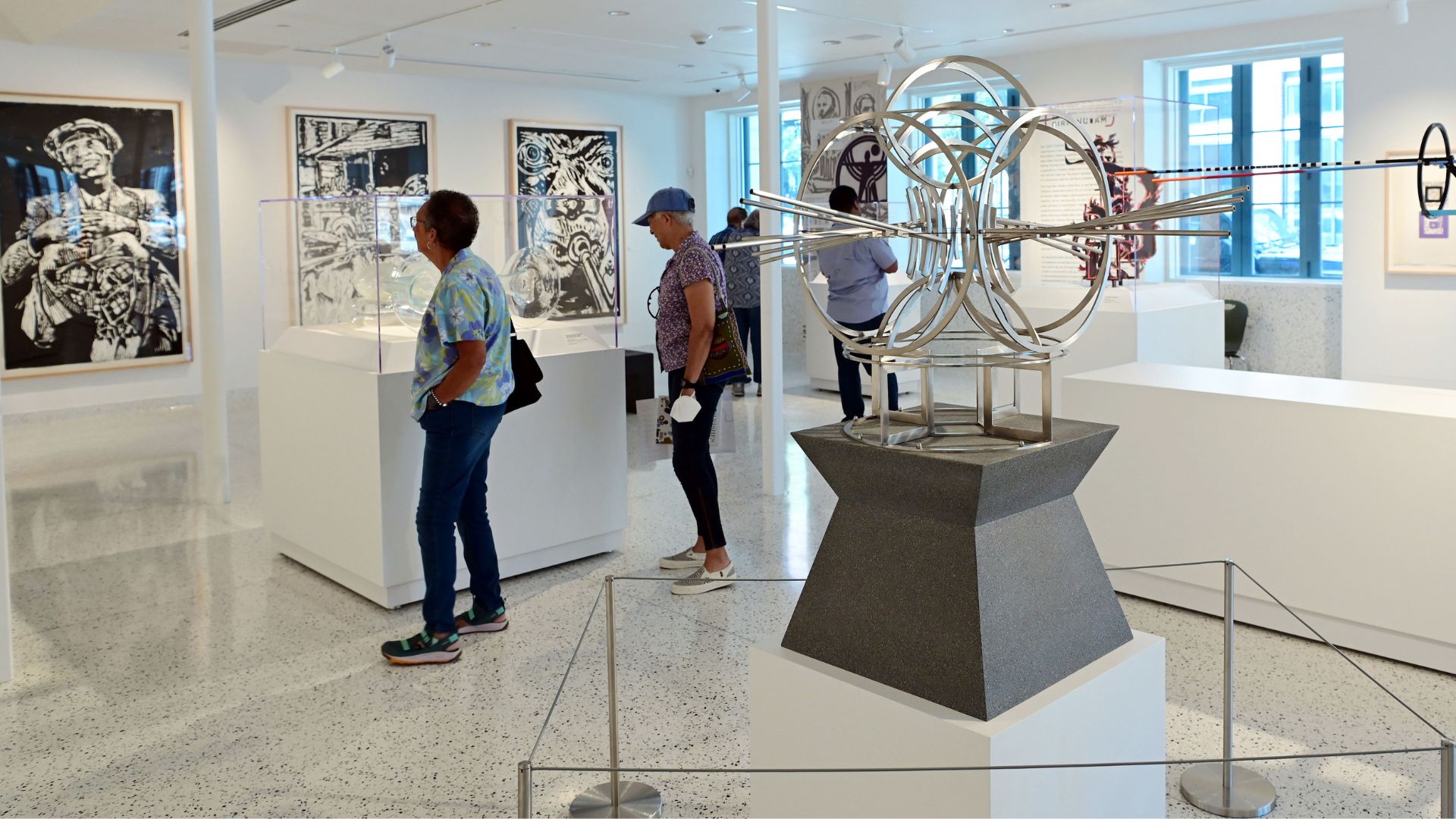 Join us at the crossroads of art, culture, and social change. Pass it on!
The Helis Foundation John Scott Center is an interactive gathering space that fosters dialogue and cultivates community.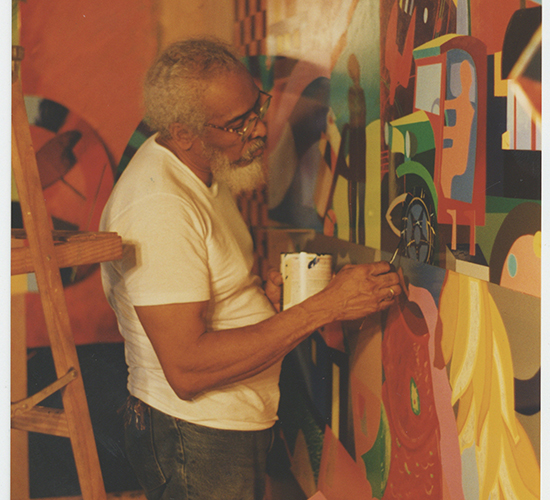 The center presents expansive ideas of heritage and symbolism interpreted through the lens of artist, educator, and humanist John T. Scott's life, art, and legacy while promoting opportunities that nurture connections, enhance human potential, and drive social change.
Housed in Turners' Hall, the Louisiana Endowment for the Humanities' historic building in New Orleans's central business and arts district, the center integrates arts and humanities programming unlike any other space in the Gulf South.
Fifty-one works of art in a 6,000-square-foot gallery space present Scott's visionary approach to art, culture, and storytelling.
By examining his art, which uplifts historically excluded and marginalized voices, we immerse our local, national, and international audiences in the heritage, culture, and history underlying critical present-day issues from education and the environment to the movement for social justice
Want to stay in touch? Sign up to receive emails from The Helis Foundation John Scott Center.
Thank you to our donors
The LEH is deeply grateful to all capital campaign contributors, including The Helis Foundation, National Endowment for the Humanities, and State of Louisiana for their visionary support of this project, which will have a meaningful and lasting impact on humanistic study in Louisiana.  Through their support, the LEH has been given the unique opportunity to develop a public space for exploring the humanities while elevating the legacy of an influential Louisiana artist.