The Louisiana Endowment for the Humanities continues to adapt its programming to better meet the needs of Louisianans during the COVID-19 crisis, including online programming, grant streams supporting the cultural economy and stories and articles relevant to the current crisis. This fall, the organization's PRIME TIME family of programs began three new initiatives: a podcast, a virtual training in the PRIME TIME methodology for parents, and an all-in-one kit of books and supplies distributed directly to families.
In addition to these new programs, there will be 42 virtual PRIME TIME Family Reading programs held throughout Louisiana in the spring of 2021. A full schedule will be released in early next year. For PRIME TIME programs happening now, visit www.primetimefamily.org/pt-preschool-schedule.
More information about each program is available below and at www.primetimefamily.org.
"Little Voices, Big Ideas" Podcast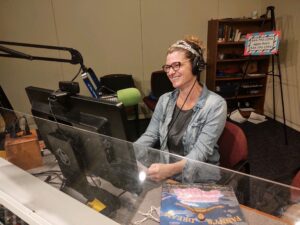 "Little Voices, Big Ideas," produced in partnership with WWNO, brings families together for a shared reading and discussion experience that goes beyond the bedtime story. Led by LEH Director of Curriculum and Content Development Sarah DeBacher, each episode follows the structure of the discussion portion of a traditional PRIME TIME Family Reading program.
The discussion is led by DeBacher with Helen Taylor, provost at LSU-Shreveport; Thomas E. Wartenberg, who has taught philosophy to children through picture books; and Freddie Williams Evans, an independent scholar and children's book author. Together, the group breaks down the structures behind the stories and interrogates the messages the stories seem to send, asking questions of one another and the story. This humanities-centered methodology is proven to help children develop critical thinking skills and the foundational skills necessary for a lifelong love of learning.
Featured books include The True Story of the Three Little Pigs, Fanny's Dream, The Giving Tree, and more. Vignettes from each podcast episode will air weekly on Wednesday during "All Things Considered" on WWNO 89.9 FM, and the full podcast episodes are available online after they air at www.wwno.org/programs/little-voices-big-ideas and on Apple Podcasts.
Homeroom@Home Virtual Training for Parents and Caregivers
 HomeRoom@Home is an adaptation of PRIME TIME's teacher professional development workshop, PRIME TIME HomeRoom, specifically tailored for parents and caregivers of children. Based on the methodology at the heart of the award-winning PRIME TIME Family Reading program, HomeRoom@Home supports parents in strengthening their child's relationship to reading through effective at-home practices.
In addition to webinars held on December 3 and 5, a final webinar takes place on December 10, from 5:30 to 7:30 p.m. Registration is free, and participants will get a free $25 Amazon e-gift card. Attendees are also eligible for a free PRIME TIME First Aid Kit (more below). More information, including registration details, is available at www.primetimefamily.org/homeroom.
In 2020, roughly one in four Louisiana students still lacks access to the internet. In response to this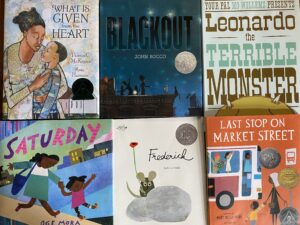 barrier and the ongoing COVID-19 crisis, the LEH created PRIME TIME First Aid Kits, all-in-one boxes of books and supplies that will be mailed directly to families.
The kits are designed to be delivered and implemented when in-person PRIME TIME Family Reading programs are not possible and include books, supplies, and a parent-focused discussion and activity guide for at-home implementation of a humanities-centered methodology.
The initial supply of kits has been exhausted, but the LEH is currently exploring avenues, including additional funding, to open a second round of applications. Families in Louisiana, as well as community organizations who wish to distribute the kits in their communities, may sign up now to be added to the wait list here: www.primetimefamily.org/kits.
Both PRIME TIME First Aid Kits and "Little Voices, Big Ideas" are made possible through the generous support of the National Endowment for the Humanities.
Any views, findings, conclusions, or recommendations expressed as part of these programs do not necessarily represent those of the National Endowment for the Humanities.