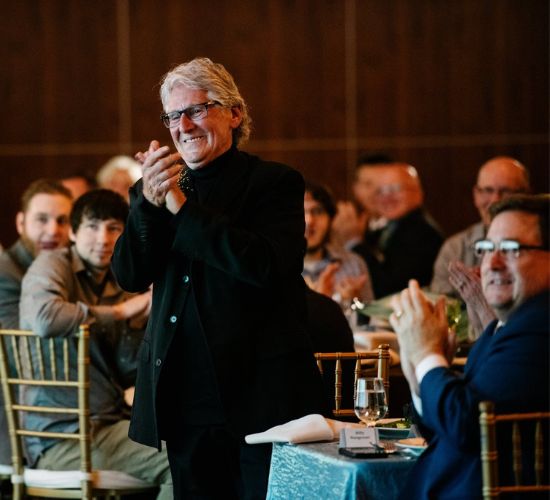 Celebrating Louisiana Luminaries
Every spring, the Louisiana Endowment for the Humanities celebrates the brightest lights in Louisiana humanities at the Bright Lights Awards Dinner. The annual event recognizes the recipients of the LEH's Humanities Awards, honoring individuals and organizations who have made significant contributions to the study and understanding of the humanities.
On Thursday, May 11, the LEH and Lieutenant Governor of Louisiana Billy Nungesser will join forces for the return of Bright Lights Awards Dinner, presented by Entergy. The event will recognize Humanities Awards recipients from 2020 through 2023 and take place, for the first time, at LEH's historic Turners' Hall, now home to The Helis Foundation John Scott Center in downtown New Orleans.
About the event
Since 1985, the LEH has honored leading humanities scholars, authors, poets, literacy advocates, photographers, humanities patrons, and documentary filmmakers in Louisiana through the Humanities Awards.
The annual Bright Lights Awards Gala brings together local officials, community leaders, and humanities advocates alike to celebrate the year's awardees and all that the humanities can achieve.
See the full list of Humanities Awards winners from 1985 to now here.
This year's event takes place Thursday, May 11, 2023,  from 7 to 9 p.m. under the stars at LEH's historic Turners' Hall, 938 Lafayette Street in New Orleans. A patron party will be held from 6 to 7 p.m. in The Helis Foundation John Scott Center, which now occupies the first floor of Turners' Hall.
The evening will feature a silent auction with items like locally-made art, unforgettable travel opportunities, festival passes, and more goods that reflect the diversity and richness of Louisiana. 
The event is open to the public, with individual tickets, tables of ten, and sponsorships available.