Starting April 4, 2022, the National Endowment for the Humanities will require all non-profit entities seeking grants from the Louisiana Endowment for the Humanities to have a Unique Entity Identifier (UEI) in SAM.gov. Put simply, a UEI confirms that your entity is what you say it is: a unique organization with its own physical address.
Currently, the federal government uses the DUNS number, issued by Dun & Bradstreet, to identify businesses and organizations as unique but beginning April 4, a UEI issued through SAM.gov will be required in place of a DUNS number.
If your organization is currently registered with a DUNS number, please review the Quick Start Guide for Getting a Unique Entity ID for instructions on how to receive a new UEI at SAM.gov.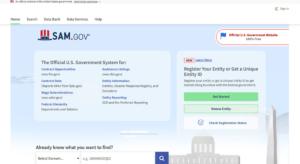 ***After April 4, 2022, organizations will not be able to use their DUNS number to transition seamlessly to a UEI issued by SAM.gov. We encourage all entities interested in applying for our upcoming grants to obtain a UEI through SAM.gov before applications open on April 1, 2022.***