Back to news
Grants
LEH Awards More Than $95K in Grants to 21 Humanities Organizations in 9 Parishes
above: Angela Gregory: Doyenne of Louisiana Sculpture at the West Baton Rouge Museum, a 2022 Rebirth Grant recipient; West Baton Rouge Museum
The Louisiana Endowment for the Humanities has awarded 15 Rebirth Grants and 6 Strategic Partnership Grants to organizations across the state. With a total of $97,512 awarded, the funded projects are based in East Baton Rouge, Evangeline, Iberia, Lafayette, Orleans, Rapides, St. John the Baptist, St. Landry, and West Baton Rouge Parishes.
Rebirth Grants support projects that provide access to the humanities to Louisiana residents. Eligible initiatives include but are not limited to public humanities programs, such as lecture series, symposia, and exhibitions; documentary photography, radio, and digital humanities projects; and humanities-based educational initiatives. The total amount awarded to 2022 Rebirth Grant recipients is $67,512. Funding for Rebirth Grants is made possible by the National Endowment for the Humanities.
This year, the LEH was also able to award six Strategic Partnership Grants to organizations whose humanities-based programs reach broad Louisiana audiences and/or provide professional development opportunities to humanities professionals working in museums, archives, libraries, and other cultural organizations. Thanks to funding from the State of Louisiana, the LEH awarded $30,000 in Strategic Partnership Grants.
Strategic Partnership Grants
Funding made possible by the State of Louisiana
Uniting Scholars and Guides: Public History Education for Walking Tour Guides
Orleans Parish
New Orleans
$5,000
Iberia Cultural Resources Association
7th Annual "Books Along the Teche" Literary Festival
Iberia Parish
New Iberia
$5,000
Louisiana Book Festival
East Baton Rouge Parish
Baton Rouge
$5,000
LDL Fest: Celebrating the Louisiana Digital Library
East Baton Rouge Parish
Baton Rouge
$5,000
Tennessee Williams/New Orleans Literary Festival, Inc.
Tennessee Williams/New Orleans Literary Festival
Orleans Parish
New Orleans
$5,000
The Reading Life with Susan Larson on WWNO and WRKF
Orleans Parish
New Orleans
$5,000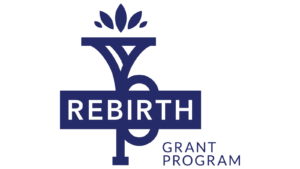 Digitization and Publication of the Louisiana Crossroads Concert Series
Lafayette Parish
Lafayette
$5,000
The Vault Educators' Portal
Rapides Parish
Alexandria
$4,033
The Stewards of 710 Jefferson Boulevard Exhibition
Lafayette Parish
Lafayette
$5,000
Baton Rouge Blues Festival and Foundation
Baton Rouge Blues Back Stage
East Baton Rouge Parish
Baton Rouge
$4,000
Six Decades after the Baton Rouge Swim-in Publication and Exhibition
East Baton Rouge Parish
Baton Rouge
$5,000
Discovering "Evangeline," the Namesake of Evangeline Parish, Living History Programs
Evangeline Parish
Ville Platte
$3,079
Iberia African American Historical Society
The Iberia Parish Summer Research Seminar in African American History
Iberia Parish
New Iberia
$5,000
LGBT+ Archives Project of Louisiana
50th Anniversary of the Up Stairs Lounge Fire Commemorative Conference
Orleans Parish
New Orleans
$5,000
Creole New Orleans, Honey! The Art of Andrew LaMar Hopkins Exhibition
Orleans Parish
New Orleans
$5,000
Archival Preservation: Family Photographs Workshops
Orleans Parish
New Orleans
$5,000
2022 Words and Music Festival
Orleans Parish
New Orleans
$5,000
Opelousas Museum and Interpretive Center
Free People of Color in St. Landry Parish, 1700 to 1865, Exhibition
St. Landry Parish
Opelousas
$5,000
Rapides Reads 2022
Rapides Parish
Alexandria
$3,000
Angela Gregory: Doyenne of Louisiana Sculpture Exhibition Publication and Programs
West Baton Rogue Parish
Port Allen
$5,000
Climate + Race Seminar
St. John the Baptist Parish
Wallace
$3,400