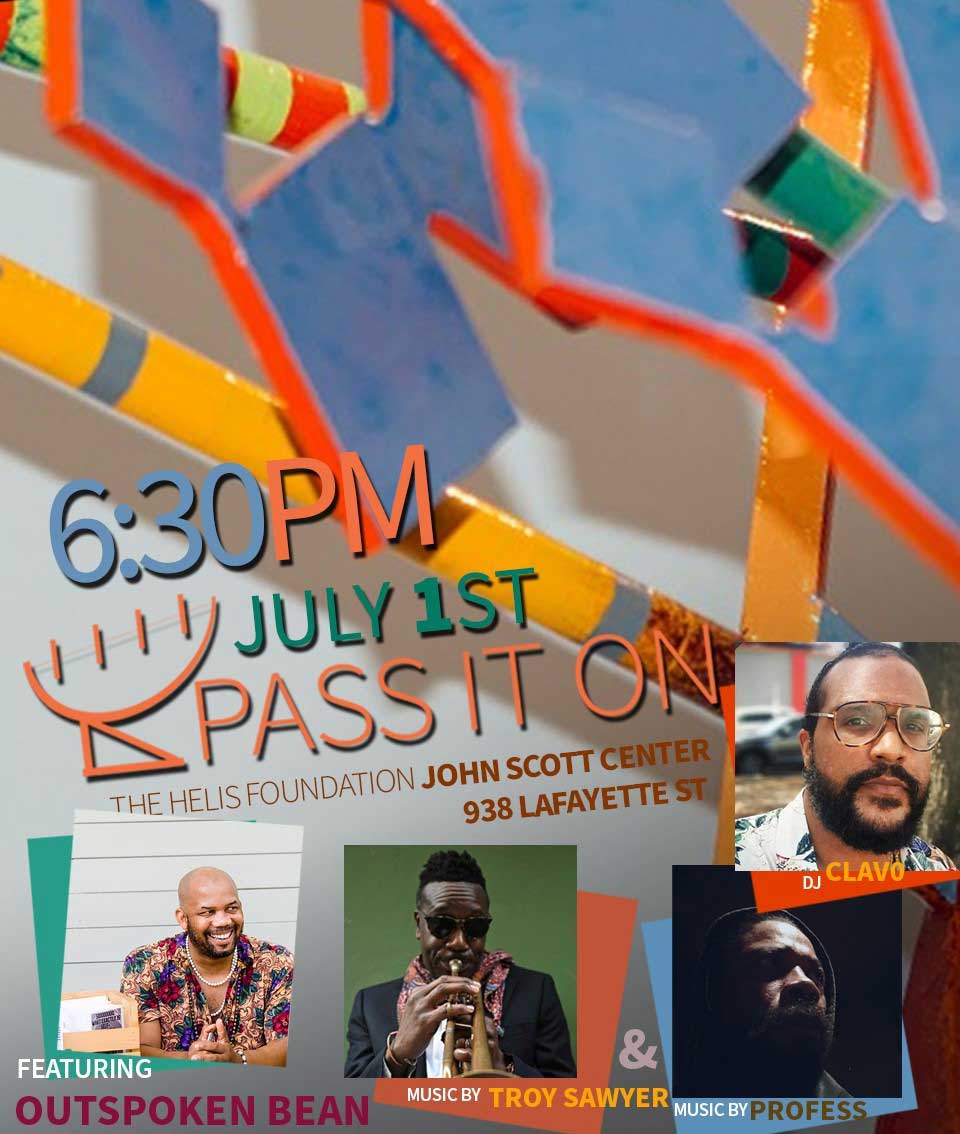 Pass It On open mic showcase
The Pass It On Open Mic showcase will take place Saturday, July 1, from 6:30 to 9 p.m. A staple of the New Orleans spoken word community for nearly 15 years, Pass It On began in tribute to John T. Scott and his mantra, "Pass It On." The show has been an incubator for many of this city's finest artists spanning poetry, music, and visual art. Each Pass It On event includes expert-curated programming, which highlights featured artists and creates an engaging experience for people of all ages and all interests.
The July 1 Pass It On event will feature spoken word poetry by Emanuelee Bean, also known as "Outspoken Bean," who was Houston's 2021-23 Poet Laureate and a 2022 Academy of American Poets Laureate Fellow; and music by trumpeter Troy Swayer; DJ Clavo; and Profess.
Admission to Pass it On is free and no registration is required.