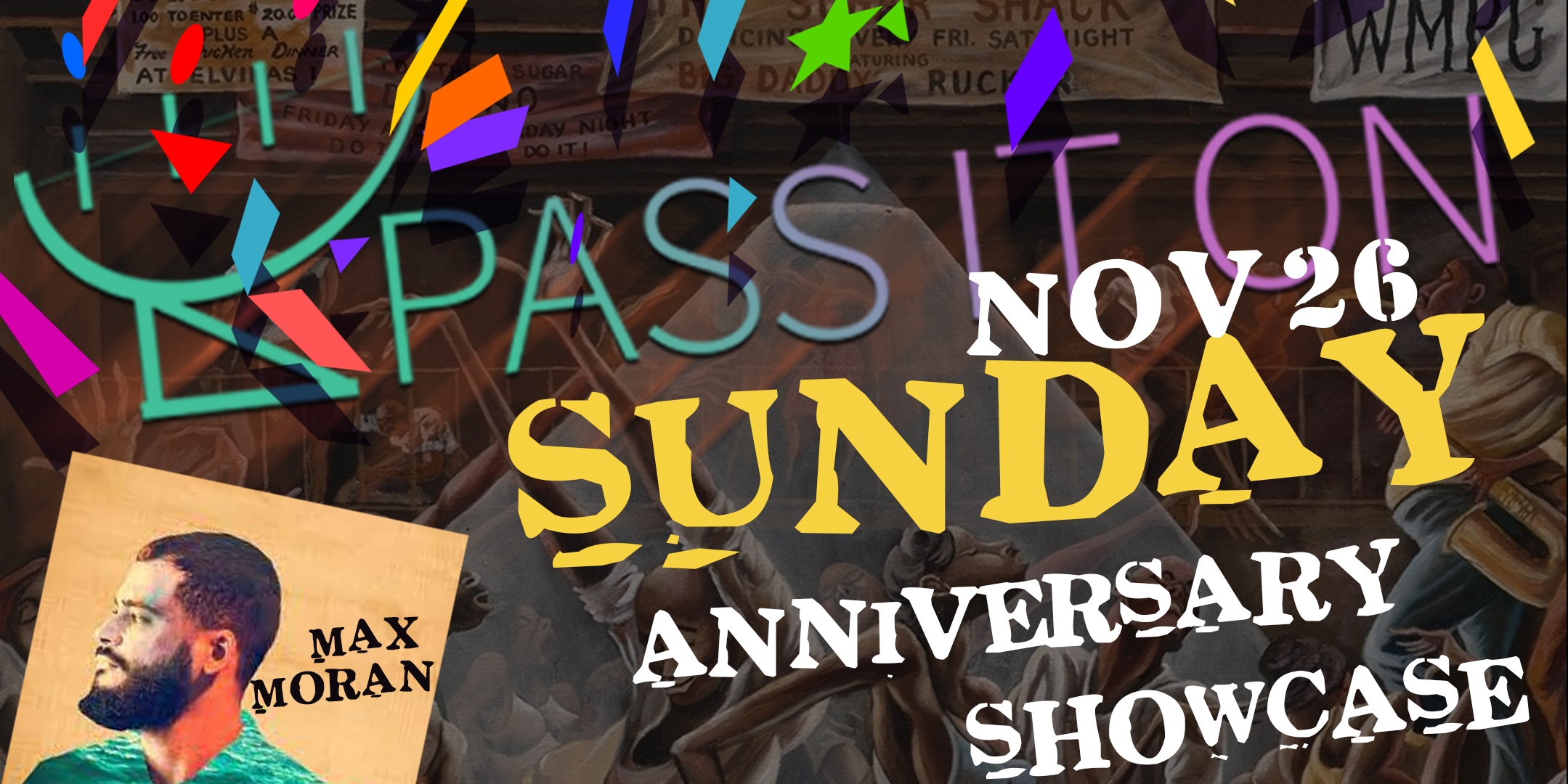 Pass It On! Anniversary Showcase
Pass It On! Anniversary Showcase at The Helis Foundation John Scott Center
Sunday, November 26 · 2 – 5pm CST
The Helis Foundation John Scott Center
938 Lafayette Street New Orleans, LA 70113
Are you ready for the word? Pass It On, the beloved open mic showcase spotlighting spoken word, poetry, and visual art, is celebrating its 15th anniversary!  Join us at The Helis Foundation John Scott Center, Pass It On's new home, for an unforgettable anniversary showcase as we reflect on a decade and a half of art, laughter, love, joy, and shenanigans. Pass It On will be bringing back some of their favorite poets from shows past as well as Max Moran and friends to keep everyone grooving in our seats. Make room for seconds of Pass It On this Thanksgiving season, and come celebrate with New Orleans' poetry community.
Can't come in person? A live stream will be available here: https://youtube.com/live/2DN_7G8HDI8?feature=share
Additional Pass It On anniversary events:
Friday, November 24, 7-10 p.m.
Whiskey & Sticks, 2513 Bayou Rd
Going back to where it all started… the former Red Star Art Gallery (now Whiskey & Sticks) in its backyard on Bayou Road (thanks to a generous birthday present from our friends at Jazz & Heritage Foundation)! We'll be kicking off our anniversary weekend with some members of (y)our favorite unofficial-official poetry team, the "world" champions, Team SNOooo, with founding SNOet, iCon, as our host, and Smoovcat providing the musical background.
Saturday, November 25, 8 p.m.-12 a.m.
The House on Claiborne, 5416 S. Claiborne Ave
Happy Birthday, Pass It On! We're celebrating 15 years of community curation with a celebration, backyard style, as we take it to the House on Claiborne for a fire-lit night of musical heat! Our own Chris Stylez and Mau-e will produce a DJ double-header/collab of hip-hop, house, afrobeats, amapiano, edits, remixes, and rare grooves they describe as Eclecticism. So come pin a dollar (or more) on us, and stay for the birthday song!