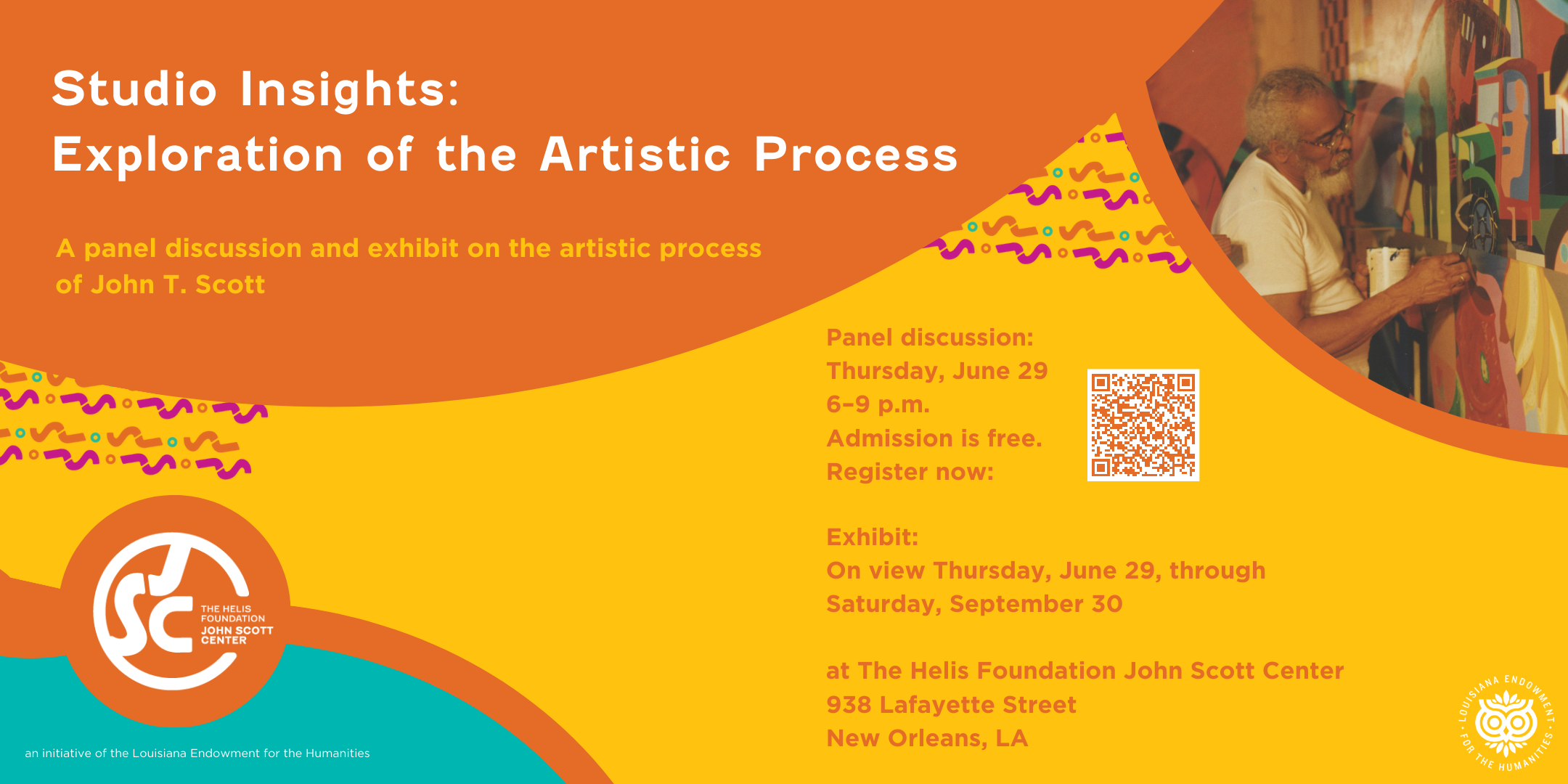 Studio Insights panel discussion
The panel discussion "Studio Insights: Exploration of the Artistic Process" will take place Thursday, June 29, from 6 to 8 p.m., and feature Ron Bechet, artist and Art and Performance Studies Department Head at Xavier University of Louisiana; Kim Dummons, artist and Associate Professor of Art and Design at Middle Tennessee State University; and Ayo Scott, artist and son of John T. Scott.
Panelists will discuss the artistic process of John T. Scott and demystify the art-making process, offering a behind-the-scenes conversation with several of his artistic contemporaries. Several incomplete low relief, three-dimensional sculptures will be on display for attendees and ground the panel discussion as well as participant learning and engagement.
This event coincides with the opening of a companion temporary exhibit of several of these incomplete sculptures at center, which will be on view through Sept. 30, 2023. Registration is encouraged for the Studio Insights panel discussion: https://www.eventbrite.com/e/studio-insights-exploration-of-the-artistic-process-tickets-653316415987.