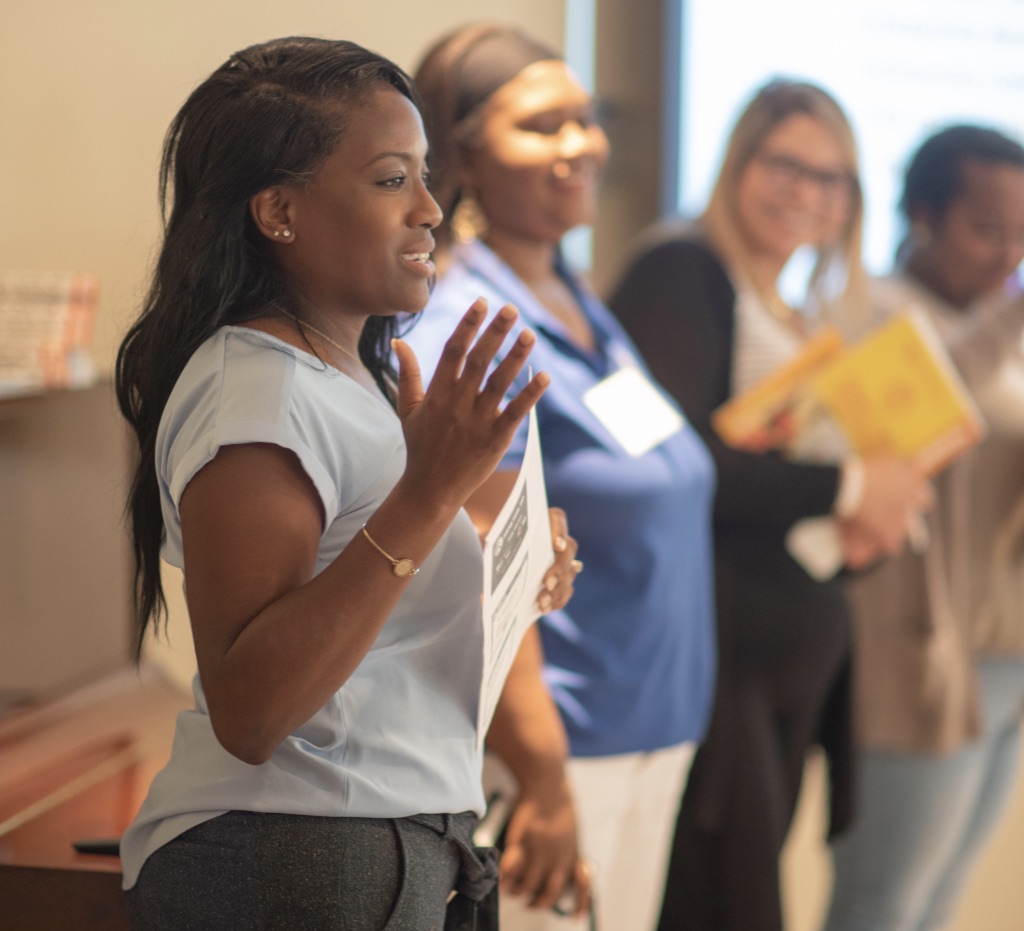 Democracy demands wisdom and vision
The federal legislation that created the National Endowment for the Humanities and state humanities councils mandates that we "foster and support a form of education, and access to the arts and the humanities, designed to make people of all backgrounds and wherever located masters of their technology and not its unthinking servants." We embrace this role and commit to promoting humanistic education for all.
Prime Time, Inc.
Humanistic study cultivates critical thinkers who are open to divergent opinions, adept at perspective-taking, and who embrace the recursive process of academic inquiry. Humanistic education calls for the learner to suspend judgment and tolerate ambiguity, knowing that there is rarely one simple, "right" answer. Recognizing that this type of education is not broadly available, our approach to education emphasizes access for all, particularly for those least likely to receive an education rich in the humanities due to socioeconomic inequities. Through Prime Time, Inc. we seek to create pathways for life-long learning for every generation, from every walk of life, and in all 64 Louisiana parishes.
Prime Time Family Reading, Prime Time Preschool Reading, Prime Time HomeRoom, and Prime Time Head Start

Institute for Louisiana Culture and History
The new Institute for Louisiana Culture and History will become a statewide educational hub providing reliable, accessible Louisiana social studies resources to K–12 students and their teachers. Made possible by the Patrick F. Taylor Foundation, the institute will engage social studies teachers with Louisiana history topics and LEH's online encyclopedia, 64parishes.org, for use in the classroom and responsively expand the encyclopedia to meet teachers' ever-changing content needs.

The institute workshops, held annually in the summer at LEH's historic building in downtown New Orleans and quarterly around the state, will bring together recognized historians, scholars, and curricula specialists to engage educators about key standards-aligned Louisiana history and culture topics found in the 64parishes.org encyclopedia.
Learn more
64Parishes.org Encyclopedia
Documenting Louisiana history and culture has taught us that the place we call home is complicated. We must take great care in presenting that history and culture. Ensuring that inclusive, scholar-generated content is available and accessible to statewide audiences, including K-12 educators, university and independent scholars, and the general public is mission critical. Through our online content platforms, we support strong educational outcomes by providing free and unrestricted access to multimedia humanities scholarship in the form of podcasts, videos, long- and short-form articles, music clips, and more.

Since 1971, the LEH has worked to publish scholarly content and stories about Louisiana. Represented by 64 Parishes, this online platform includes an encyclopedia of Louisiana history and culture, which serves as a fundamental reference for students, educators, and researchers.
Learn More